July 18, 2017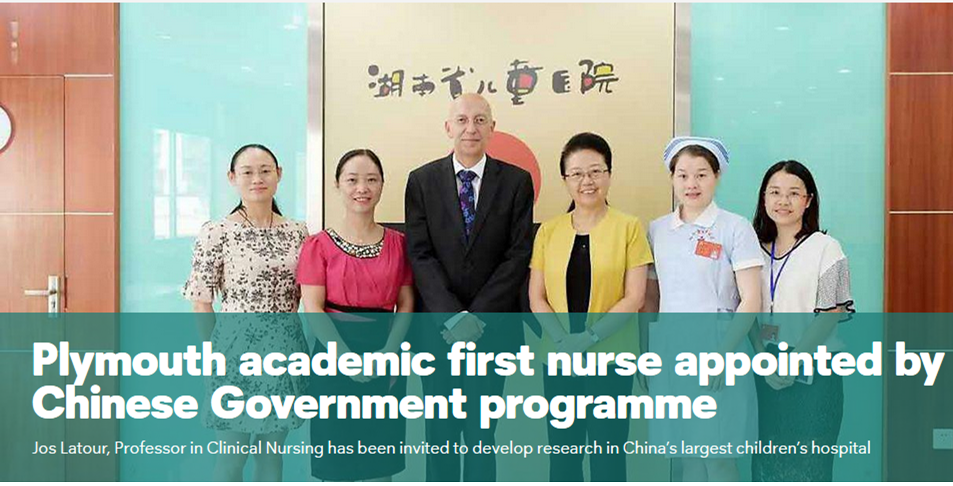 An academic from the University of Plymouth has been invited to develop research in China's largest children's hospital – making him the first nurse to be appointed through a Chinese Government programme.
Jos Latour, Professor in Clinical Nursing, was appointed as an advisor to Hunan Children's Hospital in China this year thanks to the country's the 100 Talent Programme, which enables companies to recruit external experts to boost output.
With 1,800 beds, the hospital is one of the largest children's hospitals in the world, and Professor Latour will visit China for six weeks a year, working a further six weeks remotely, to establish a nursing research team, apply for research funding and develop major scientific research orientation.
Currently heading up the University's Clinical School at Derriford Hospital in Plymouth and Musgrove Park Hospital in Taunton, Professor Latour is delighted to be first nurse to be taken on through the initiative.