Antimicrobal Resistance: one health action plan
June 30, 2017
The European Commicssion has released the new One Health Action Plan on antimicrobal resistance.
The key objectives of this new plan are:
Making the EU a best practice region
Boosting research, development and innovation

Shaping the global agenda
For more information see: http://bit.ly/2tnRUrT
First Announcement: next EfCCNa Congress 2019
June 27, 2017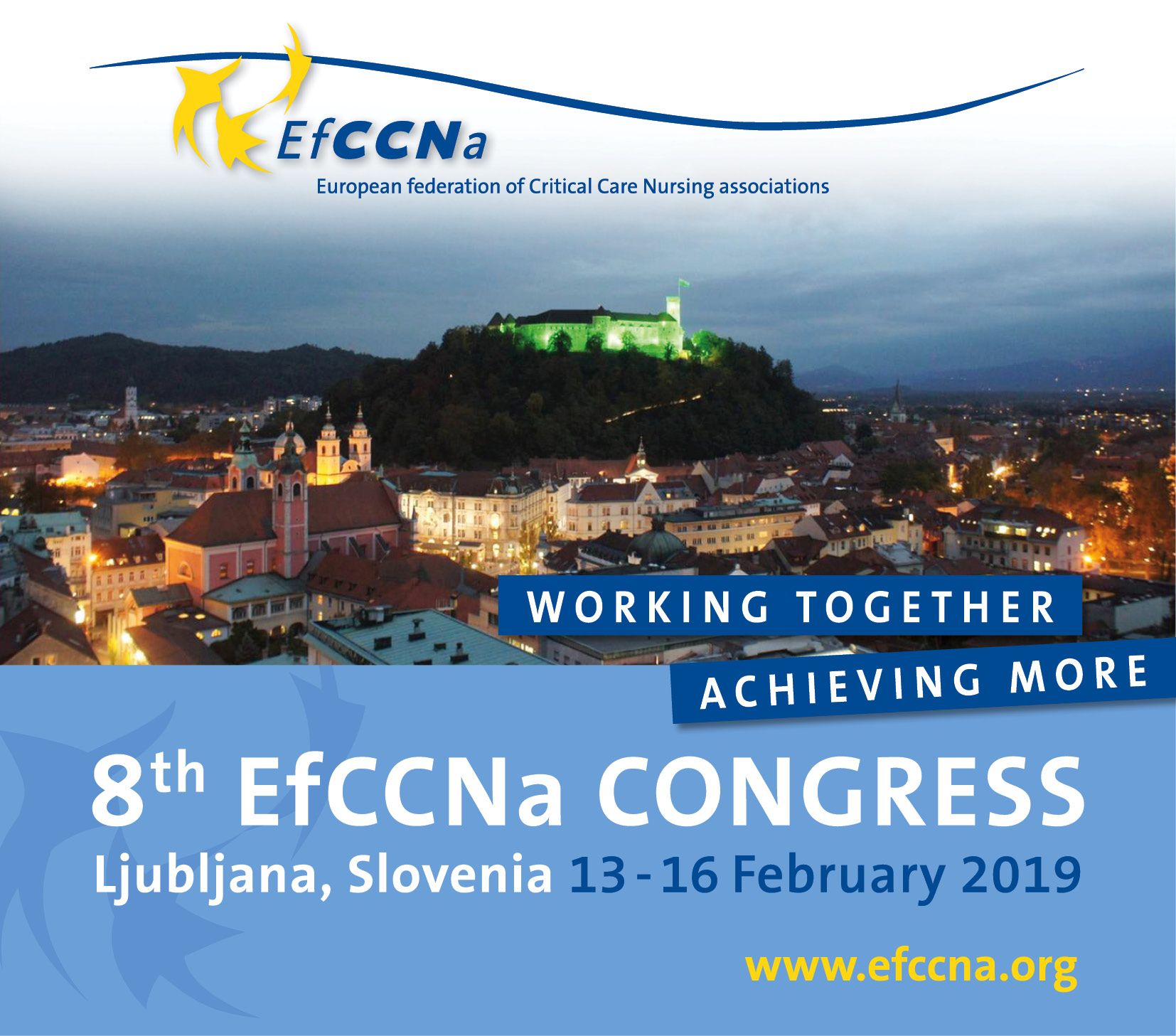 2017 Global Sepsis Award for Jelena Slijepcevic
May 18, 2017
EfCCNa is happy to announce that its Council member from Croatia, Jelena Slijepcevic and her colleagues won the 2017 Global Sepsis Award for their outstanding campaign 'Stop Sepsis in Croatia'! Well done, Jelena. Congratulations.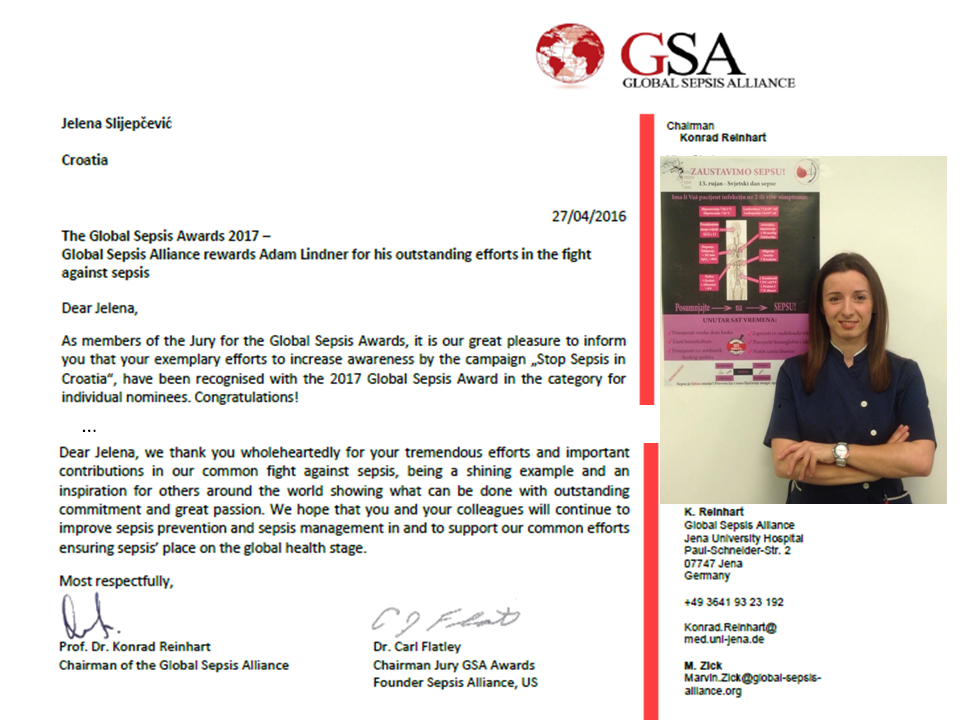 In Memoriam Aysel Badir
May 18, 2017
It is with great sadness that we inform you that Professor Aysel Badir, from Turkey, passed away on 16th May 2017 after a two year struggle with cancer. Aysel Badir, a Professor at Koç University, School of Nursing in Istanbul, was a leading and inspirational Turkish nurse who was passionate about advancing critical care nursing practice through research and education in her country.
Aysel was one of the founding members of the European federation of Critical Care Nursing associations (EfCCNa). Through her enthusiasm, energy, vision and leadership she helped the Turkish Critical Care Nursing association to establish a strong network of collaborations within Europe, and worldwide. During her tenure in EfCCNa she contributed to supporting and promoting the aims of the Federation leaving a positive and lasting impression. Since 2005, she had dedicated her time to be with her son and continue her scholarly pursuits including research, publication and overseeing a major review and validation of nursing curricula at her University. In recognition for unique talents and outstanding research contributions to Turkish critical care nursing, she was awarded a professorship in 2015.
We will remember Aysel as a warm, friendly, cheerful, resilient and charismatic critical care nurse; an individual with an exceptional vision whose legacy will not be forgotten by EfCCNa and Turkish Critical Care Nurses. Our thoughts, sympathies and sincerest wishes of comfort are with her son Yitigan.
Friends and colleagues from EfCCNa
Dionysia Tsoukala, new Greek Council member
May 9, 2017
It is our pleasure to welcome Dionysia as the new representative of Greece in the EfCCNa council.
Dionysia has been an ICU nurse for 9+ years in a major Trauma Hospital in Athens. She is a graduate of the Nursing Faculty of the National and Kapodistrian University of Athens, from where she also gained her Master's in Pedia
tric Nursing and her PhD in Adolescent Nursing. She has been a clinical instructor for 9 years at the ICU I work in but has also
been an instructor at a maternal Hospital in Neonatal Nursing (pre-graduate students) and Children's Hospital in Athens. She is a guest speaker at the University of Athens at pre -graduate and post- graduate Pediatric courses.
She has currently completed an e-learning program of 8 months in Health Management in Health Services. With her intensive interest in continuous studies, she hopes to contribute to the Nursing field not only to the patients but to colleagues and future colleagues. As important as personal effort is, she believes it crucial to be a part of a team in order to achieve a better result in administering holistic care to the patient.