Paris Terror Attacks
November 15, 2015

The EfCCNa is shocked and saddened by the recent atrocity in France and stands alongside many countries and organisations around the world in public condemnation of this unnecessary and senseless killing. EfCCNa extends its sincere sympathy to the families and friends of those who died and its compassion to those injured. Our thoughts are with our French intensive care colleagues, particularly the Société Française des Infirmiers de Soins Intensifs, in their vast efforts to save the lives of these innocent people injured in the terror attacks and those that will help survivors cope with the psychological after effects.
[Dr Bronagh Blackwood, President of EfCCNa]
Frederique Paulus, the new Dutch Council Member
October 15, 2015
I am a critical care nurse and nursing scientist and work at the intensive care unit of the Academic Medical Center in Amsterdam. The main focus of my research is on evidence based improvements for the mechanical ventilated patient. Besides my clinical work I am a board member and member of the guideline committee of the Dutch federation of Critical Care Nurses (V&VN-IC). I am very pleased to become the Dutch representative for EfCCNA and looking forward to working together at European level.
Welcome, Frederique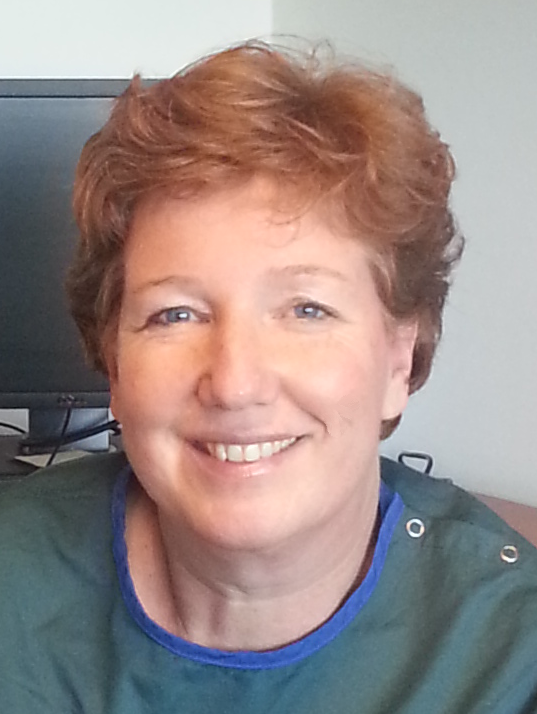 Frederique Paulus, RN, PhD
Victor Gomez - the successor of Maria Carrion Torre as Spanish Rep
September 2, 2015
My name is Víctor Gómez Simón, I am 29 years old and I live in Barcelona. I work at Parc Tauli University Hospital in Sabadell, Spain.
The hospital has a mixed ICU and I share my work between the ICU and the pre-hospital emergency team.
I am a member of the Respiratory Care work group and I participate in the development of protocols and guidelines to ensure good practice and patients' safety in my hospital.
I collaborate in many postgraduate degrees as an expert in mechanical ventilation. Furthermore, I have been involved in a project about early neurocognitve rehabilitation in critically ill patients and another project about protective mechanical ventilation to prevent ARDS development.
I am board member of Spanish Society of Critical Care Nursing (SEEIUC) and the board of the Catalan Society of Critical Care Medicine (SOCMIC). It is my pleasure to become the new Spanish representative for EFCCNa and I will try to do my best for the European Critical Care nurses.
Welcome, Biljana Savic - Serbia's new Council Member
August 26, 2015
EfCCNa is happy to indroduce the new representative of the Serbian Critical Care Nursing Organisation (UINARS), Biljana Savic.
Biljana is the successor of Gordana Dragosev who served in this role for a long time.
We thank Gordana very much for her valuable contribution to the Council work of EfCCNa and especially for her great role in organising the EfCCNa congress in Belgrade in 2013 and welcome Biljana very warmely.
Prevention of central line-associated bloodstream infections (CLABSI) in intensive care units: an international online survey
August 16, 2015
The EfCCNa is fully aware that 17,000 of its members from 26 national associations work on a daily basis with central lines. EfCCNa therefore endorses this important international survey and urges nurses from its member associations to participate. The invitation to participate came from the Chair of the Nurses and Allied Health Professionals of the European Society of Intensive Care Medicine (Dr Stijn Blot).
Please read the information below and click on the survey link to participate.
Dr Bronagh Blackwood
President, EfCCNa
PREVENTION OF CENTRAL LINE-ASSOCIATED BLOODSTREAM INFECTIONS (CLABSI) IN INTENSIVE CARE UNITS: AN INTERNATIONAL ONLINE SURVEY
Background: Bloodstream associated infections (BSI) are frequent in ICU's, severe, and to a large extent preventable.
Objectives: Online survey to document knowledge, attitudes and practices regarding CLABSI prevention in intensive care units in 2015 worldwide.
Target Group: Medical doctors and nurses working in ICUs worldwide
About the survey: The survey is short (can be completed in 10 minutes).
Timeline: The survey will be available online from June 2015-October 2015
Benefits for participants: For those completing the survey,access in real time to selected results. After completion of the survey, open (online) access to (1) publishedscientific article presenting main aggregated results, (2) country-specific results, (3) The entire original database.
The more replies for a country, the more useful the results will be for this country.
Participate in the survey: The survey can be taken in 10 different languages.
Please click on the respective links below depending on your language of choice
English-Prevention of Central Line-Associated Bloodstream Infections (CLABSI) in Intensive Care Units: An International Survey
Spanish-Prevención de bacteriemias relacionadas con catéteres venosos centrales (CVC) en unidades de cuidados intensivos: un estudio internacional
Mandarin-感谢您在百忙之中拨冗参与本次调查问卷。完成本问卷应该不会耽误您超过15分钟的时间。
Japanese-ICUにおける中心静脈ライン関連血流感染(CLABSI)予防:国際調査
Portuguese-Prevenção da infeção da corrente sanguínea associada a catéter venoso central em cuidados intensivos: um inquérito internacional
German-Prävention der mit zentralen Zugängen (ZVK) assoziierten Blutbahninfektionen auf Intensivstationen: eine internationale Umfrage
Russian-Профилактика катетер-ассоциированных инфекций кровотока(КАИК)в отделениях анестезиологии-реанимации:Международное исследование
Italian-Prevenzione delle Infezioni del torrente ematico associate a catetere centrale (Central Line-Associated Bloodstream Infections, CLABSI) nelle Unità di Terapia Intensiva: un'indagine internazionale
French-Prévention des bactériémies associées aux cathéters veineux centraux (CVC) dans les unités de réanimation : une enquête en ligne internationale
Dutch-Preventie van Septicemieën geassocieerd met Centraal Veneuze Katheters op Intensieve Zorgen : een internationaal enquête
On behalf of the team from the healthcare acquired infections unit, Scientific Institute for Public Health, Belgium we would like to thank you for your time and participation.

Scientific Institute of Public Health, Brussels, Belgium
Wetenschappelijk Instituut Volksgezondheid, Brussel, Belgi�
Institut scientifique de Sant� Publique, Bruxelles, Belgique
Visit our website:http://www.wiv-isp.be
DISCLAIMER: Please seehttps://www.wiv-isp.be/Pages/EmailDisclaimer.aspx