E-Bulletin MICE-ICU E-Learning Course
September 21, 2018
Abstract Awards Ljubljana 2019
August 9, 2018
EfCCNa research Grants - deadline for application is approaching
August 6, 2018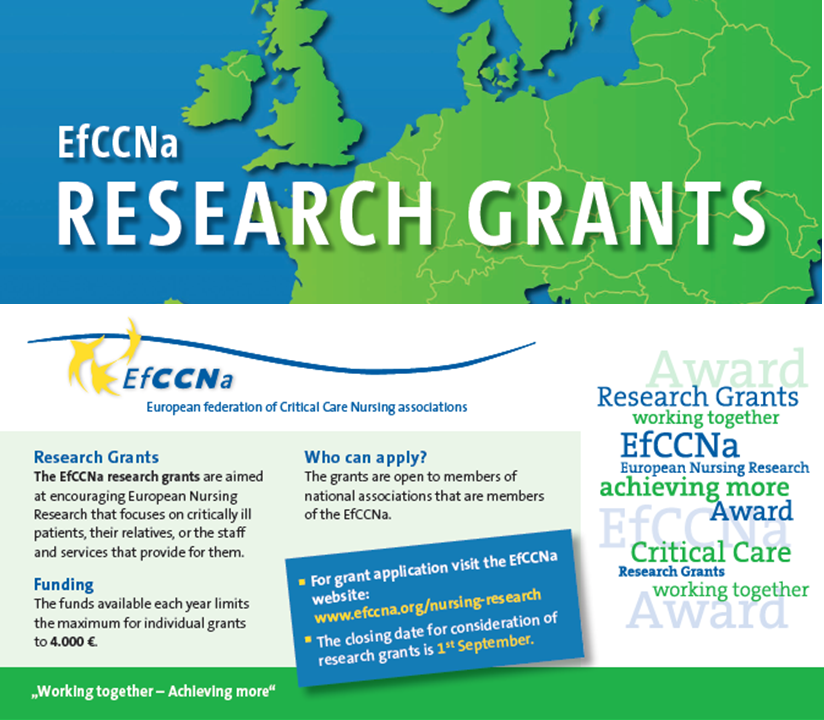 Promotion Clip for Ljubljana Congress 2019
July 5, 2018
Come and join us at Europe's largest critical care nursing congress!
We welcome you to join this international nursing conference with a focus on enhancing the care of patients, their families and staff in critical care through teaching and sharing best evidence-based practice.
The conference will be held in Ljubljana at the Grand Union Hotel 13-16 February 2019.
see Congress promotion video ...
8th EfCCNa Congress 2019 - Register now!
July 5, 2018
Register now for the 8th EfCCNa Congress 2019 in Ljubljana, Sovenia!
Take the benefit of the early bird fee!
Please see here more information: http://www.efccna.org/registration