Symposium on Multicultural Nursing Care on ICU
April 3, 2018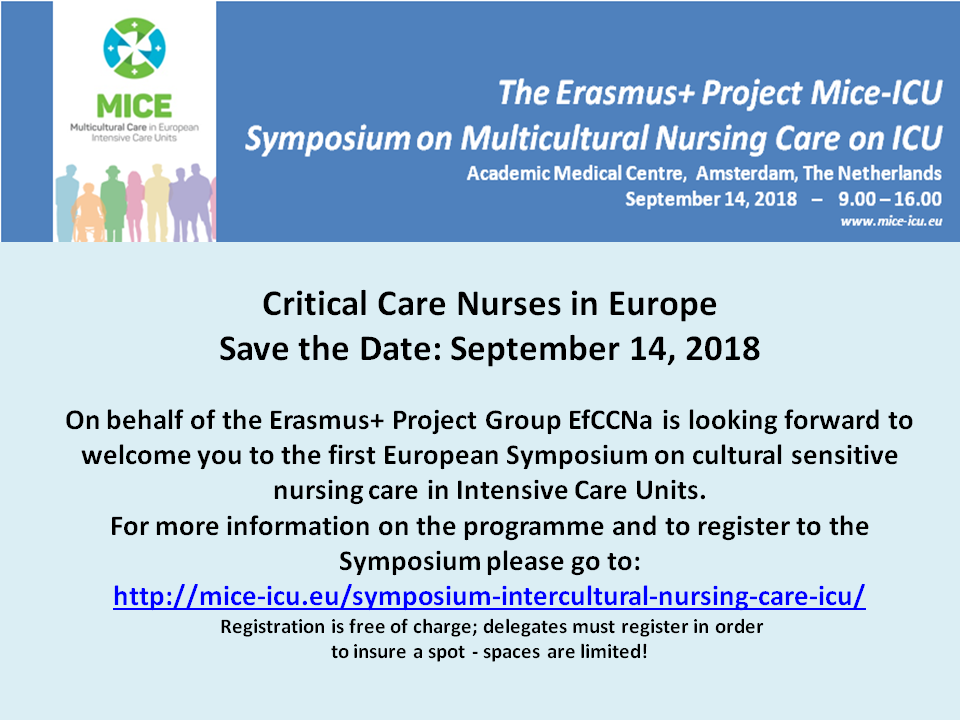 8th EfCCNa Congress 2019: Call for Abstracts & Registration
March 21, 2018
Critical Care Nurses in Europe and abroad: Come and join us at Europe's largest critical care nursing congress!
We welcome you to join this international nursing conference with a focus on enhancing the care of patients, their families and staff in critical care through teaching and sharing best evidence-based practice.
The conference will be held in Ljubljana at the Grand Union Hotel 13-16 February 2019.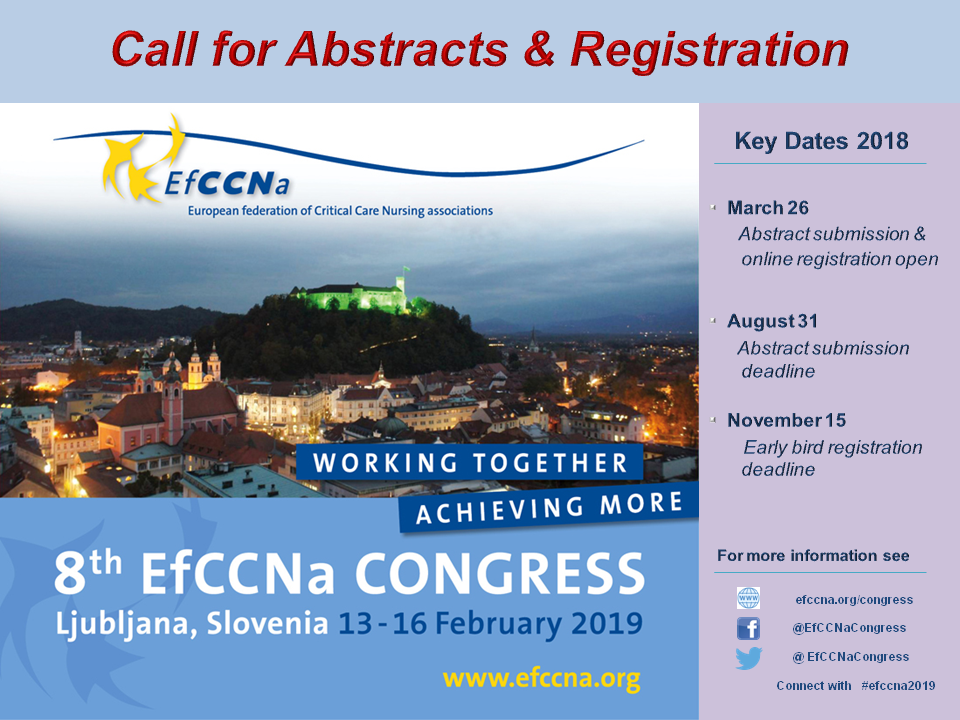 The programme is aimed at all those who work in critical care from novice to expert level.
Sessions are designed to attract clinicians, educators, researchers and managers to share evidence-based practice in assessment, management and evaluation of patient outcomes of the critically ill.
Critical care education and training will be enhanced through the provision of interactive workshops and master classes with experts.
Year on year, the EfCCNa conferences have attracted an increasing number of participants.
We have received positive feedback indicating the relevancy of the program and the enthusiastic, open and friendly atmosphere among participants making it easy to interact with critical care colleagues from Europe and beyond.
Clinical practices to promote sleep in the ICU: A multinational survey
March 20, 2018
Hot of the press: interesting article regarding sleep in ICU - with participation from EfCCNa.
50 days' free access to the article. Anyone clicking on this link before May 08, 2018 will be taken directly to the final version of your article on ScienceDirect.
No sign up, registration or fees are required – they can simply click and read.
New Turkish Council Representative
March 8, 2018
EfCCNa welcomes very much Ebru Kiraner as the new Turkish Council representative. She is taking over this position from Besey Oren.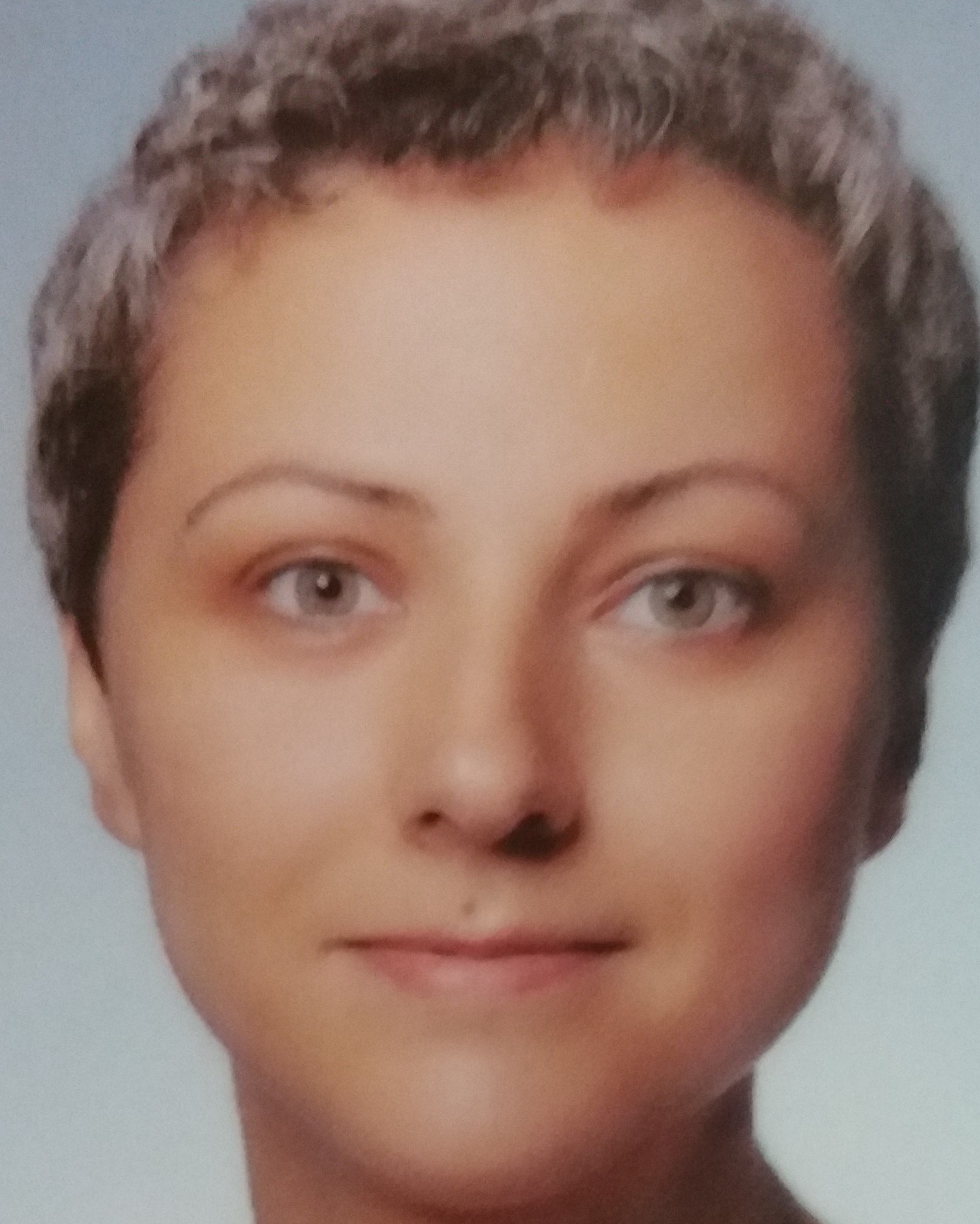 Ebru has worked as charge nurse in intensive care for eigths years and she has got critical care nursing experience since 2000.
She has got certificate of critical care nursing and haemodialysis. She is interested in pressure sores care, pain management, haemodialysis, and comfort of patients with critical illness in intensive care unit.
She has been board member of Turkish Society of Critical Care Nurses since 2007. In December 2017 she was elected as President of the Turkish Society of Critical Care Nurses.
Welcome, Ebru and good by and thank you, Besey