Questionnaire Intercultural Training needs of Critical Care Nurses in Europe
April 28, 2017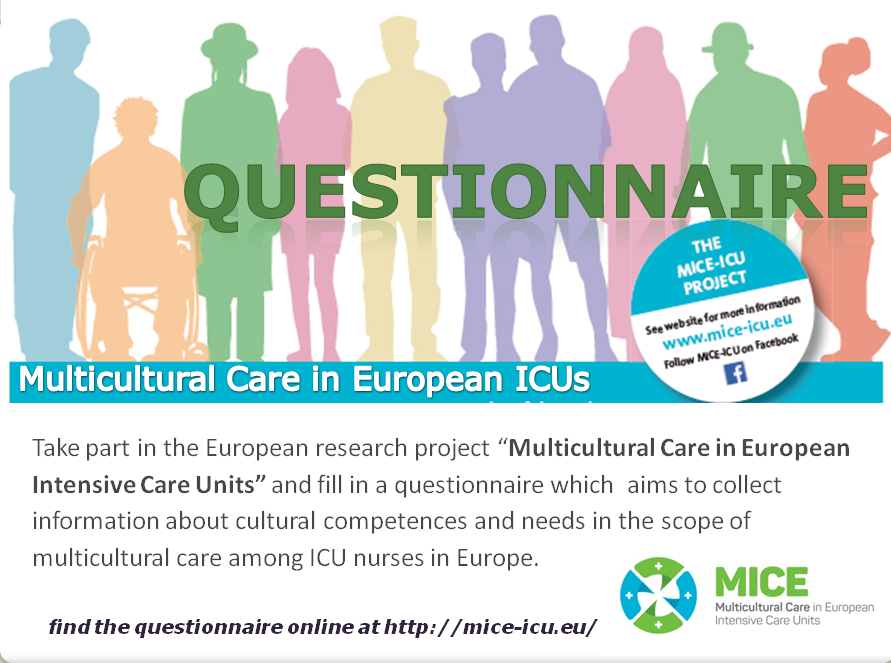 Launch of the Croatian Nursing Journal (CNJ)
April 18, 2017
Dear colleagues and authors,
It my great pleasure to inform you that the University of Applied Health Sciences and the Croatian Nursing Council have launched a scientific-professional nursing journal Croatian Nursing Journal (CNJ).
Croatian Nursing Journal is a peer-reviewed nursing journal that publishes original articles with the aim of advancing and exchanging knowledge and skills, and enabling readers to be informed about contemporary professional and research trends in the field of nursing and other health sciences.
The journal will publish papers in English twice a year and will be fully available to readers via website www.cnj.hr.
Author Guidelines are published on our website www.cnj.hr where you can also submit your papers. The publication of the first issue is planned for autumn 2017.
On behalf of the Editorial Bord I am inviting you to submit your papers and contribute to the development and quality of the Croatian Nursing Journal.
In case of any additional questions please contact us at info@cnj.hr.
We are looking forward to a successful cooperation.
Editor-in-chief
Snježana Čukljek, PhD
New Issue Connect - The World of Critical Care Nursing
April 14, 2017