Position Statement on Pain Management
March 21, 2017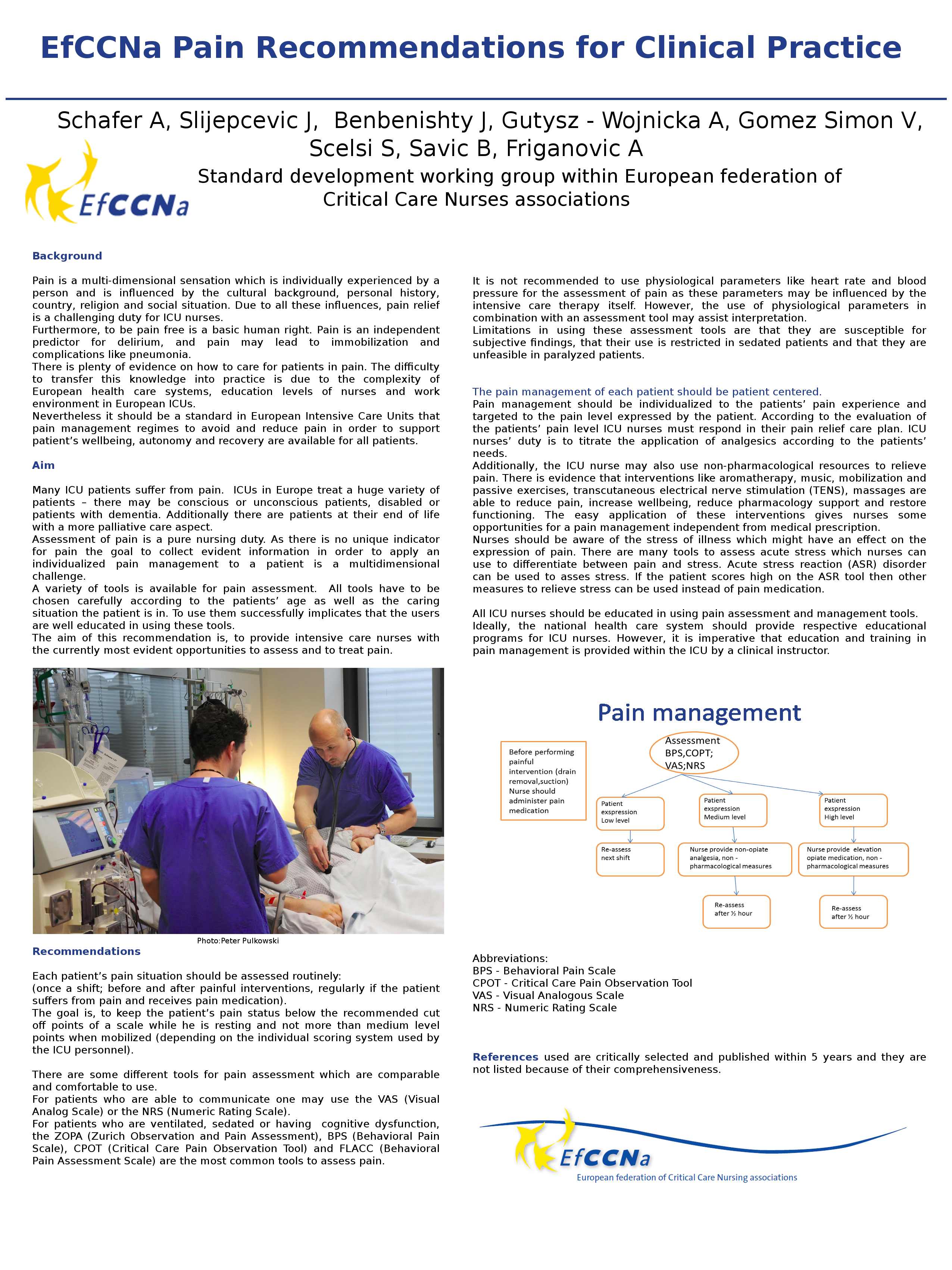 7th EfCCNa Congress 2017 - selected sessions online
March 14, 2017

Selected Sessions from the 7th EfCCNa Congress:
Prof. Paul Fulbrook - 'What is happening in the world of Critical Care'
Prof. Leanne Aitken - 'Longterm psychological and cognitive recovery after critical illness'
Dr. Lyvonne Tume - 'Caring for a child in an adult ICU'
The Global Session: hot topics affecting Critical Care
Rules for the road to recovery: factors affecting the use of protocols for ventilation weaning in intensive care
March, 14, 2017
In this blog for nurses, paediatrician and Cochrane UK Fellow Rufaro Ndokera looks at qualitative Cochrane evidence on the use of mechanical ventilation weaning protocols and Charlotte Hill, an intensive care senior nurse, reflects on the evidence and practice.
Belfast Congress Best Abstract Awards
March 1, 2017
7th EfCCNa Congress Belfast: the best Abstract Awards were given to: Una St. Ledger, Belfast, Margo van Mol, The Netherlands and Ann Charlotte Falk, Sweden. Free registration for you all 2019 in Ljubljana at the 8th EfCCNa Congress. Congratulation!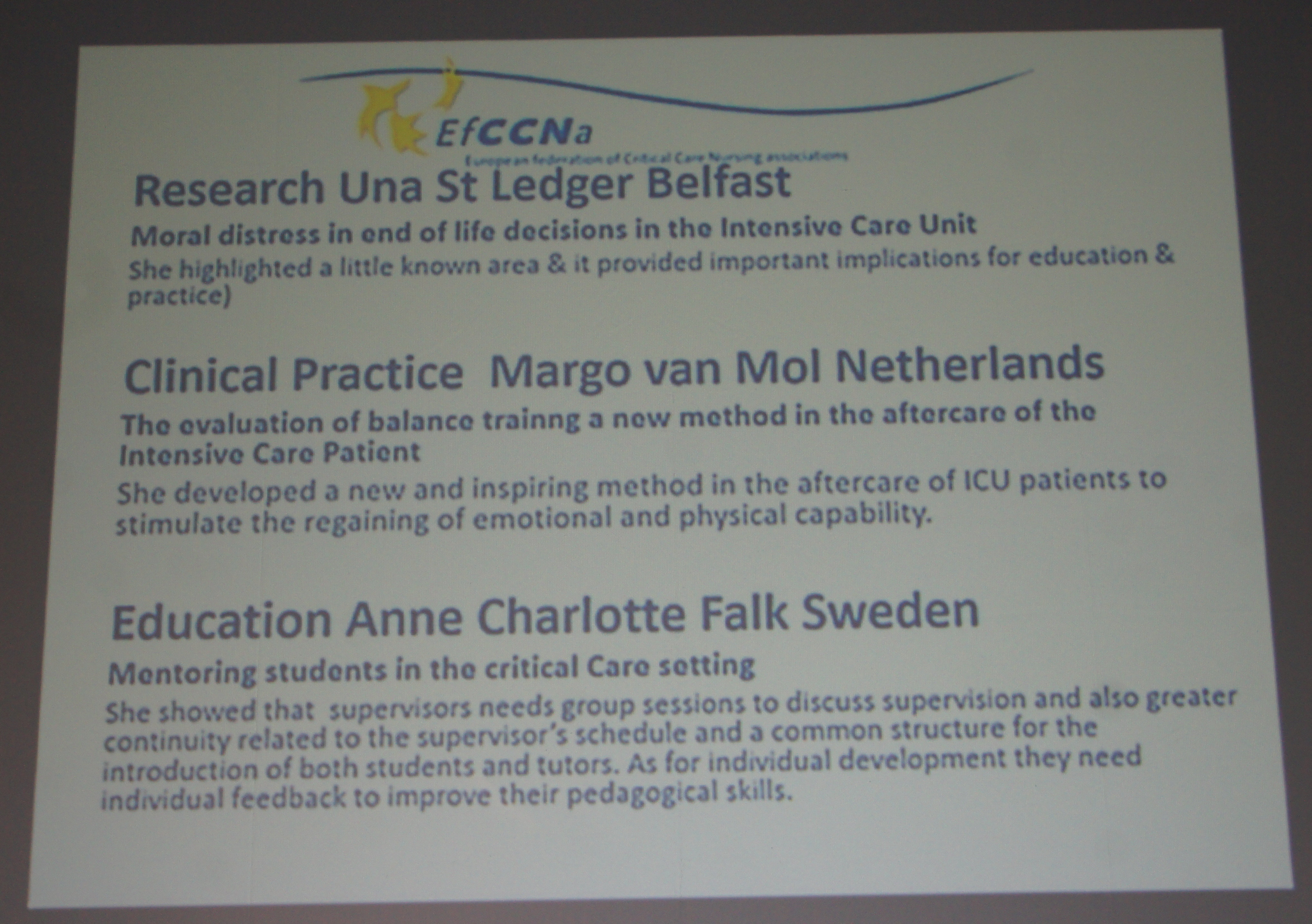 Belfast Congress Poster Award
March 2, 2017
7th EfCCNa Congress Belfast: the Poster Award was given to Lone Bredvig, Lisbeth Gamst and Hanne Irene Jensen from VEJLE, Denmark for their presentation TRAINING AND ACTIVE MOBILIZATION IN THE ICU. Congratulation!