EfCCNa condemn the invasion of Ukraine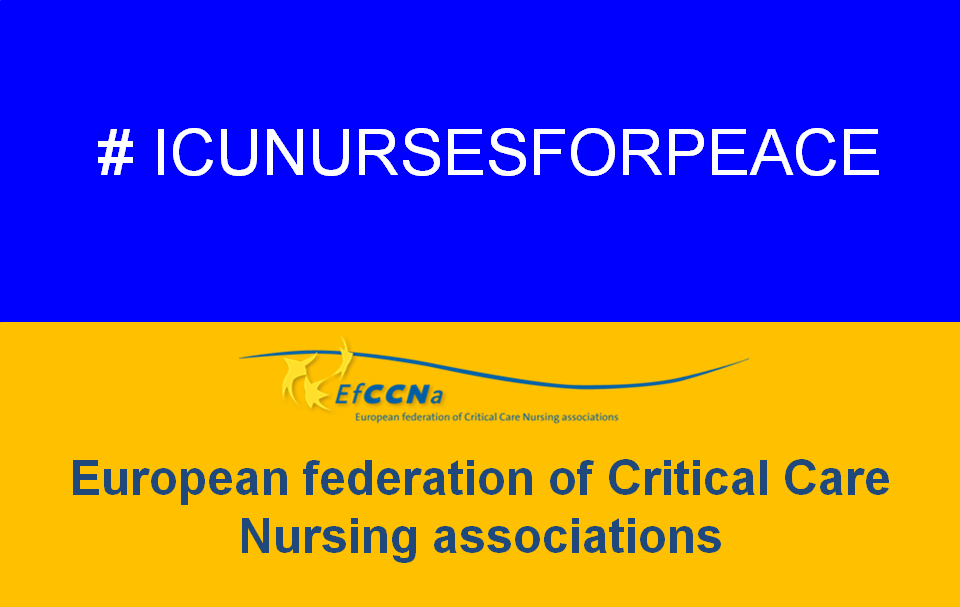 EfCCNa is very concerned about the safety of nurses and their families and stand in solidarity with the people and healthcare workers caught up in the conflict in Ukraine.
The European federation of Critical Care Nursing associations (EfCCNa) represents approximately 25.000 European critical care nurses in 31 national member associations, is concerned about the health and well-being of the population of Ukraine and its nurses and health professionals and condemn the invasion of Ukraine.
Critical Care Nurses deliver specified care and treatment to all patients without fear or favour and they must be allowed to do their work in a safe environment, protected from violence and threats. Hospitals and health care facilities must be protected and shielded from harm as stated in international regulations and the Geneva Convention. The precious work they do can only be achieved through lasting peace!
Secure peace in Ukraine!